USC Summer Gymnastics Sports Camp
Your Kids will enjoy a Summer of Fun- Filled Gymnastics Games & Activities!
Emphasis will be on teaching basic to intermediate beginner gymnastics skills on Floor, Bars, Beam, Vault, Rings & Tumble Trak!
Our Summer Camp Goal for each child is to develop self-confidence and team building skills through fun and challenging
gymnastics activities in a safe and fun environment, while making lifelong friendships!
2023  Summer Camp Dates: 8 weeks        9am-4pm    $550 per Week       Ages 5-12yrs

Week 1     July 3rd - July 7th
Week 2     July 10th - July 14th
Week 3    July 17th- July 21st
Week 4    July 24th- July 28th
Week 5    July 31st- Aug 4th
Week 6    Aug 7th - Aug 11th
Week 7    Aug14th - Aug 18th
Week 8   Aug 21st -Aug 25th
Weekly CAMP SCHEDULE  w/   *

9:00-9:15-am        ARRIVAL  &  Table Games
9:15-9:30               Group Warm-ups
9:30-10:30            Gymnastics Activity Rotation 1  (Grouped By Age)
10:30-10:45         AM Snack ALL
10:45-12:30         Ages 10-15yrs      Adv Gymnastics Group Instruction
10:45- 12pm        Ages 5-9yrs        Park or Indoor Obstacle Course Games (Out Door Weather Permitted)
12:00-12:30        Ages 5-9yrs         Lunch Time
12:30-1:00          Ages 10-15yrs     Lunch Time
12:30-1:15           Ages 5-9yrs         Group Sports Games & Activities
1:15pm-2:30       Ages   All Ages    Gymnastics Instruction Rotation 2   (Grouped by Age)
2:30pm-3:00      All Ages                Group Gymnastics Floor Games ( Grouped by Age)
3:00pm-4:00     All Ages                 Cool Down Activities ---Prepare for Pick Up
***FUN FRIDAYS!   Weather Permitted -  From  10:45-12:15   -  Sprinklers  in PS 81 Park!  Bring your Towel & Extra Pair Of Clothes!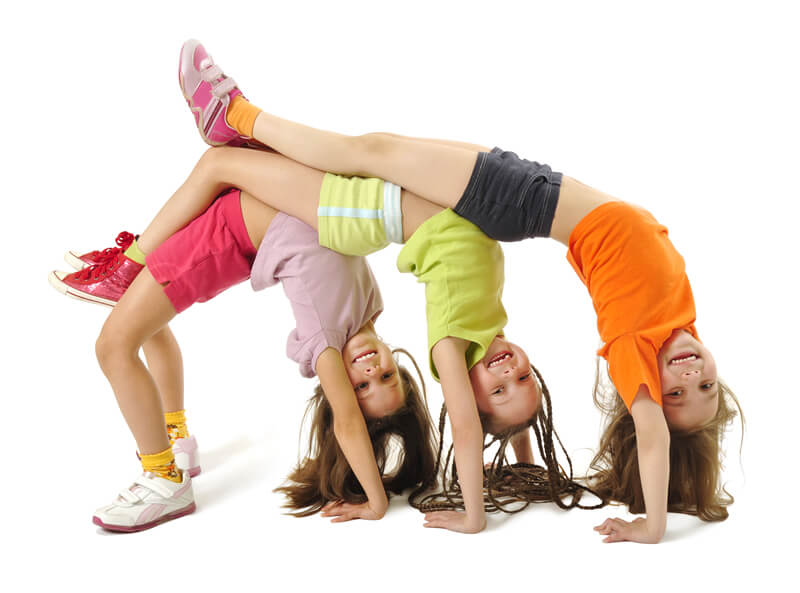 Camp Info:
USC  Summer Gymnastics Sports Camp              Time: 9am-4pm        Price:  $550 per week               $485 per week (when paying for 4 weeks or more at time of registration)
Ages 5 -9yrs   Co- Ed  Funtastic Sports Camp                  Girls Ages 10-12yrs Gymnastics Camp                               Girls Ages 13-15yrs Gymnastics Camp
In our Funtastic Sports Camp Kids ages 5-9yrs will enjoy a full day of indoor & outdoor summer instructional sports activities such as Gymnastics, Soccer, Kickball,  Baseball, Water Games, Art & Crafts, Dance Games & More!!!
Kids are grouped by age and skill level .
Gymnastics Camp is available for Tweens and Teen girls ages 10-15yrs for a summer of beginner to advanced Womens Jr. Olympic Gymnastics Training and fun! Aspiring gymnasts will learn and perfect skills on beam, bars, floor, vault and tumble trak! This Camp is a great way for your child to stay healthy, active and fit this summer while learning one of the most elite sports in the world!
Please Log onto the Parent Portal To Register and View Full Schedule.
Registration is available online, via phone or in person by appointment.
Call for Details!
 What you must bring to Summer Camp!
Girls Attire: Campers must wear a gymnastics leotard to camp under their regular loose fitted clothing such as
shorts, t-shirt, tank top.  Campers who will be participating in outdoor games and other sports activities besides gymnastics will also need to bring sneakers.  (Gymnasts who will only be doing gymnastics do not need sneakers).
Boys Attire: Campers must wear sport shorts or jogger sweat pants to camp with a fitted t-shirt or tank top. No loose or baggy clothing please.
Shoes: Everyone Must bring a pair of  flip flops slip on shoes to camp in addition to their sneakers. Please do not send your child with strappy sandals or fancy footwear.
GYM BAG: All Campers must bring in a gym bag or back pack with a name tag on it that stores all of their personal items including lunch bags.  Please only bring in 1 bag per camper.

Lunch / Snack:  Please bring in a bagged lunch and water bottle for your child w/ cold pack  NO SODA,  Chocolate,  Candy or Gum is allowed for lunch or snacks.  Place Lunches in gym bag please.
Water Bottles: All Campers must Bring in a real water bottle that keeps their water cool! All water bottles must have the campers name on it big enough to read. You can do this with a piece of colored tape and a sharpie! The water fountain will only be available to refill  water bottles.  No drinking from the water fountain will be permitted.
NO JEWELRY: (Tiny stud Earrings only)
MASKS: Masks are a now an optional part of program .
Hygiene:  It is very important for all campers to be clean!
--- Campers must come to camp  with clean clothes , clean hands, clean feet and clean socks!
--- All campers must use the bathroom before coming to camp to avoid morning lines in the bathroom.
--- All Campers must sanitize before classes during classes and after classes.
--- If your child is at an age that they need to wear deodorant, please make sure they do so. There are many organic chemical free deodorant options available in all of our local drugstores.
---We strongly recommend that all campers wash their feet thoroughly once they arrive home since they are barefoot in the gym for the majority of their camp day!
----All Parents must clean and /or sanitize your child's gym bag, gym equipment, personal items and water bottles before returning to camp the next day.
**Any water bottles or personal items of any kind that are left at facility after camp will be discarded during cleaning each night.
Kosher Snacks Snacks such as granola bars , pretzels, animal cookies or  apple sauce etc...will be provided daily.
Payments:  Please Register Online on our Parent Portal
In house Cash / Credit, Debit or Money Order payments may be made on premise by appointment only.
Checks:  We do Not accept Personal Checks
* All weeks of camp must be paid for by 1 week in advance.
All Parents Must Log onto our Parent Portal to Read Over our Reopening Guidelines! Click on the Red Register Online Tab to begin.
  Health Guidelines for Parents & Campers:
Please do not send in your child or their sibling (s) when having any type of symptoms of any sicknesses such as but not limited to;  virus's, cold's, flu, stomach upset, rashes, fever, cough, muscle pain, headache,   pink eye, etc.....
If a child is sick, they must be free from any symptoms for a full 24hrs before they are permitted back into camp. We do not give reimbursements, credits or make-ups  for sick days.
The Staff at USC is doing as much as possible to help limit the spread of germs at our facility by wearing masks, sanitizing equipment and handwashing periodically throughout the day.  To keep all Campers, Staff and their families as safe as possible, we ask that you follow all of our recommendations and guidelines and do not send in your child to camp when sick.