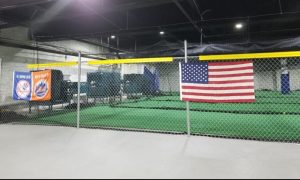 Due to COVID-19 Restrictions NO Spectators Parents or Siblings allowed. Only active participants.
All USC Batting Cages have limited capacity and limited  hours.
Cage Rentals & Token Machines are by reservation or on a first come first serve basis.
If you have party larger than 4 ppl you must reserve in advance.
Please call to reserve, Cage Rentals must be pre-paid.  Please do not come in more than 5 min prior to your reservation time.
All clients must wear a mask.
Limited Cage hours are: Weekdays : MON-WED - FRI 2pm-8pm     SAT & SUN  10am-5pm
All Kids under 18 must have a waiver signed by their parent  before they arrive, & must sign a covid waiver on our website.