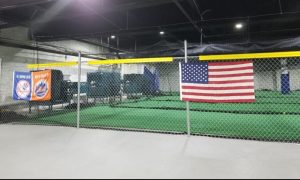 Due to COVID-19 Restrictions
All USC Batting Cages have limited capacity and limited  hours.
Cage Rentals & Token Machines are by appointment only.
NO WALK - INS PERMITTED
Please call to reserve 1 day in advance .
All Clients must sign our online waivers before entry.
All clients must wear a mask.
No Spectators allowed.
Limited Cage hours are: Weekdays : 10am-12pm  &  3pm-7pm
All Kids under 18 must have a waiver signed by their parent  before they arrive, & must sign a covid 19 daily survey on our website.
We can't wait to see you again!!!
Our  new email is: