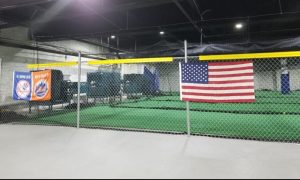 SUMMER BATTING CAGE HOURS:
Token Machine and Cage Rental Walk In Hours :
Weekdays 11am-5pm   Mon- Fri        Sat: 9am-2pm    Sun:Closed
All Cage Rentals  up to 4ppl or more must be pre- paid in advance to reserve.
Please call to reserve 914-965-2619
*No Spectators or small children allowed in Batting Cage area. Spectators, Parents and siblings not using cages or whom are not registered in a class must wait in lobby area.
All Kids under 18 using the Batting Cages must have a waiver signed by their parent before they arrive, Parents, please sign facility waiver on our website.