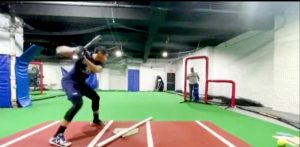 Let us help you Train your Team!
Holding a team practice isn't easy, especially when you don't have the right amount of coaches or training equipment.
Give your team an edge and watch them rise above the rest!
We offer Coaches the advantage of individualized team training with our Elite Baseball Instructors!
Team Training Includes:
Team Instruction & player assessment, Team conditioning drills & workouts with the use of multiple utility cages/ batting cages & Pitching Tunnels.
Rates:
Pricing Ranges from $200 per session up to 10 players & includes 1hr in our double cage.
Please Contact us to set up a Team Training Practice with your team today!
Email Inquiries to: info@uscgymnasticsbaseball.com